Want to join the future of workwear?
We are a community of passionate, bold thinkers that push the boundaries of the workwear industry.
Current opportunities at Workwear Group
Careers for First Nations People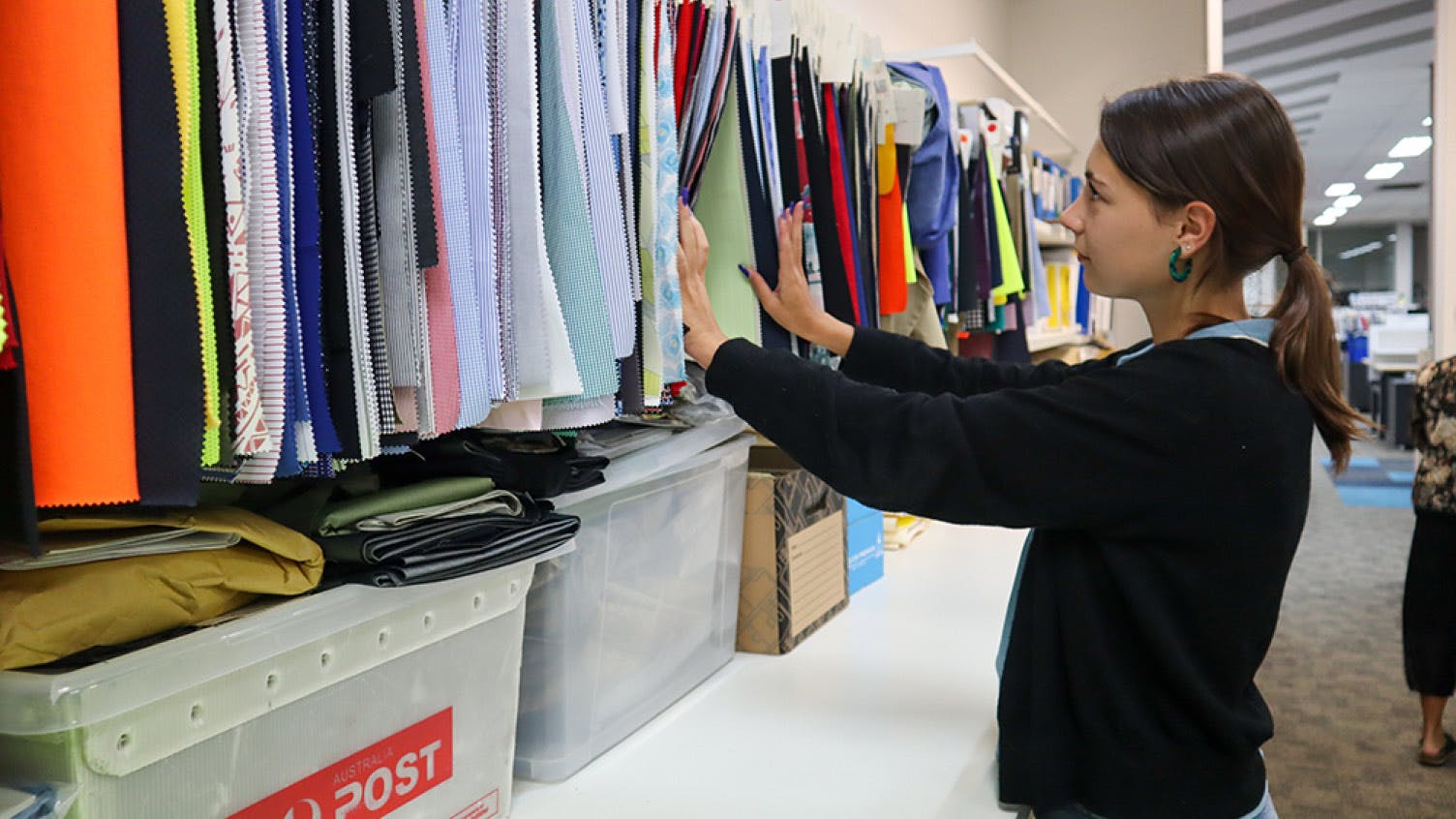 We are committed to meaningful equity and diversity in our workforce. We do this by creating a workplace which embraces and celebrates the value of Aboriginal and Torres Strait Islander team members, their skills and contribution. 
We strongly encourage applications from Aboriginal and Torres Strait Islander peoples for all positions.
If you are of Aboriginal or Torres Strait Islander we encourage you to let us know in your application. If you require assistance with your making your application, please contact the recruitment team: wwghr@workweargroup.com.au. 
Your personal information will be kept confidential in compliance with relevant privacy legislation. 
Recruitment Process FAQ's
Identify a job opportunity that matches your aspirations, click on the red 'apply now' button at the bottom of the advert. Apply through the displayed Jobs board. Alternatively, if there isn't any suitable positions please join our Talent Community.  
During your online application you will be prompted to upload your resume. Your resume should outline your work history and details of any relevant qualifications and licenses. You also have the option to upload your cover letter. 
It is important to demonstrate how your skills and experience address the selection criteria.  We recognise that sometimes you may not meet all the requirements for a role; that's OK, we still want to hear from you.  Make sure you highlight your transferrable skills and experience for us to consider. 
If you do not have an email address or need assistance with the online application process, please call us on 1800 644 517.
What is the standard recruitment process?
Typically, we start to review applications within the first couple of weeks 
Shortlisted applicants will be contacted for a phone screen 
Phone screen notes are presented to the Hiring Manager, who advises which applicants to interview  
If your application is short listed, you will be contacted to arrange a suitable time to meet with the interview panel. The interview panel usually consists of two people, occasionally three people. 
The interview is an opportunity for you to demonstrate your transferable skills and experience. When responding to the questions, we will ask you to use specific examples. Keep your responses succinct but make sure you include details of the situation, any actions that you took and the outcome.  
If you're successful after the first interview we'll advise you of the selection process from there, which may include a mix of a further interview, submissions of work, potential testing, psychometric testing, background checks and references. Depending on the role and level of seniority. 
Unsuccessful candidates will be notified and feedback will be provided
What should I do to prepare for an interview?
It will be in your best interest to:
Review the position description 
Find out about Workwear Group
Plan your journey to the interview or test that you have Microsoft Teams up and running beforehand 
Prepare for questions you might be asked. Be prepared to answer behavioural questions. We would love to hear specific examples that demonstrate the skills you have rather than generalised statements. For example; instead of explaining how you like to problem solve in a situation, provide an example of a time when you solved a specific problem which includes the situation, your responsibility in the task and the actions you took which led you to a specific outcome from those actions.   
Bring any questions that you might have. This interview is just as much for you!  
Be open and honest. We want you to be comfortable throughout the process and bring the best version of yourself. So, if there is anything you need to ensure this is possible then please feel free to let us know.  
We aren't an overly formal organisation, but smart attire is suitable.
Can I apply for multiple roles?
It is common that we might have multiple jobs open at one time that you could qualify for. If you put in an application for multiple jobs that are all quite different, your application won't appeal to the Hiring Managers so it's best to apply for the position that is most suited to you. Please ensure that you include as many 'relevant skills' when creating your LiveHire profile. This will prompt us as a suggested candidate whenever a relevant new position is becomes vacant. 
How can I make sure you consider me for future roles?
Create your LiveHire account by including as much information as possible. This ensures you will appear as a suggested candidate for any future vacancies.  
Workwear Group is committed to reviewing our talent community at the beginning of the recruitment process
How do you set up job alerts?
Having a detailed LiveHire profile will enable our Hiring Managers to see any suitable position for you. This is a better option rather than having to receive alerts and re-apply every time you feel there is a suitable job. 
LiveHire will match both your previous employment history and details on your resume but also the specific skills you listed on your profile. 
I submitted my application, when will you contact me?
Our job advertisements will stay live for a 4-week period. If you are successful you will be contacted within that 4-week period.  
Unfortunately, due to a high number of applications we are unable to contact every applicant to give feedback.  
I'm running late to my interview, what should I do?
We understand that this happens. Please just notify a relevant contact that you might be late and of your proposed arrival time.
You may be asked to provide details for two work-related referees  
Referees should be people you currently or previously reported to and who can speak about your skills and knowledge (from paid or voluntary work or activity) 
We recommend that you confirm their willingness to act as referees and provide them with details of the role you are applying for, before nominating them.  This enables them to be prepared to answer questions on your background and experience.
Employment with Workwear Group is conditional, based on the satisfactory completion of mandatory background/pre-employment screening.  We use an online platform called Fit2Work to complete this part of the process.  You will need approximately 15-20 minutes to complete this information. 
We will obtain your consent prior to proceeding with any checks initiated by Fit2Work
A person's police history information does not automatically exclude them from working with Workwear Group.